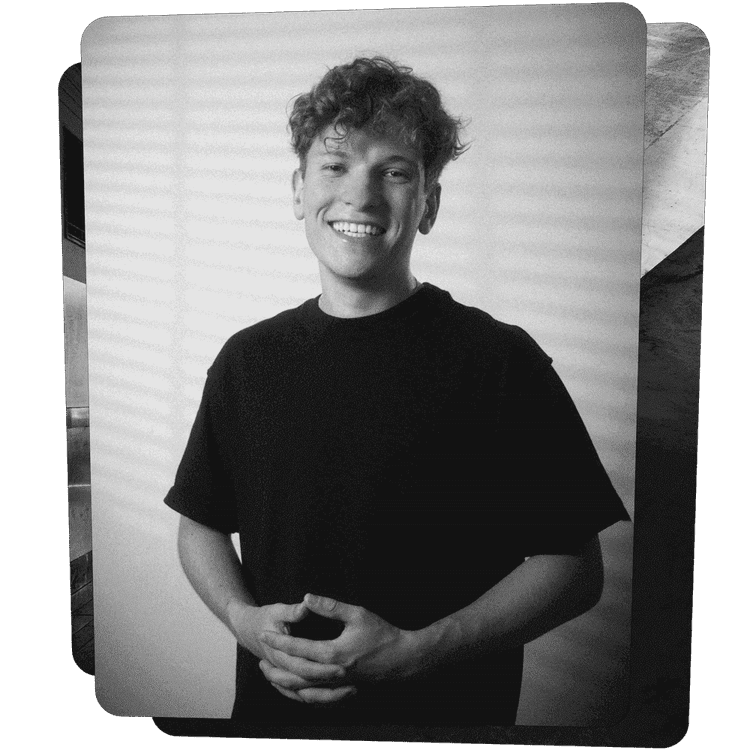 THE SHORT
Jakob Puff is a young filmmaker and director, originally from an aerospace engineering background. Despite his technical training, Jakob's true passion lies in the art of visual storytelling. Jakob is known for his fast-paced, dynamic cuts that inject energy and momentum into his films. With each new project, Jakob continues to push himself creatively, always striving to deliver compelling narratives and powerful stories.
THE LONG
I was born in Bolzano, Italy. Son of a pharmacist and veterinarian. I spent my early years growing up in a little village up in the mountains. By the time I started my first attempts at riding a bicycle my second sister was born. We got a dog, moved to town, and I cried on my first day of school. 12 years passed and I graduated with a project that got me to put my name on a satellite now circling earth 15 times a day. With more things happening in between, I moved to Munich to start studying mechanical engineering, and ended up doing my master in aerospace.
I bought my first camera in 2016 and started taking photos here and there, until I started messing around with the video mode. I shot my first clip at a friends night club, started touring with DJ's, stumbled into the world of commercial filmmaking and finally became self employed. While my camera changed a couple of times, my passion for the craft didn't. I am grateful for the experiences I got to make, the ups and downs, the people I got to meet along the way, and excited for what's to come.